LET'S TALK FLOWER POWER: PURE & WILD HELICHRYSUM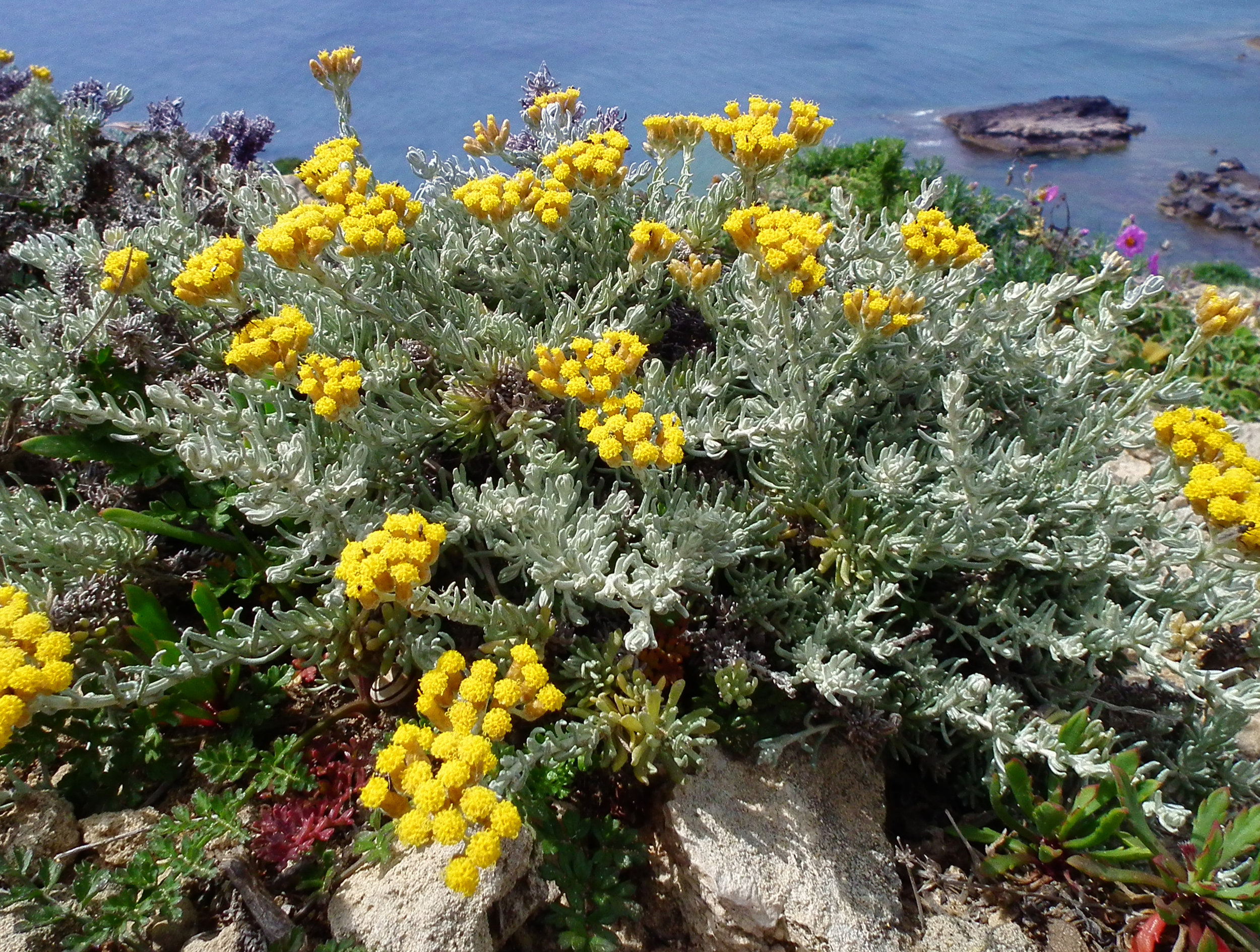 PHOTO BY ELIGIO TESTA
Common Name: Helichrysum or Immortelle
Botanical Name: helichrysum italicum
Origin: Sardinia, Italy
Cultivation: wild cRAFTED
The tiny and bright yellow flowers that grow on rocky cliffs high above the Mediterranean might not look like much, but they're imbued with the power to transform and captivate. Mothership Self Care uses all-natural, wild-crafted Helichrysum italicum throughout our Revival skincare line because it's been used for centuries for its powerful healing, intoxicating fragrance, and restorative properties. There's serious flower power (and science) behind this pretty yellow bloom.
Grown wild on the Italian island of Sardinia, this powerful botanical oil has a rich, buttery sweetness. Helichrysum italicum, also known as Immortelle, is a key ingredient in our Revival line. It's not hard to see why—it's highly regenerative and protective, reduces the appearance of age spots, and evens skin tone (And that's naming just a few of its glorious benefits).
It's rich, herbaceous, and deeply soothing for the nervous system. The olfactory fingerprint of this enchanting flower, as well as the place that it's grown, gives this pure botanical oil a unique character, scent, and beauty.
For centuries, famous parfumeurs and fragrance houses like Guerlain, Givenchy, Balmain, and Piguet have used notes and tinctures of Helichrysum to bewitch and beguile. If you're interested, check out Fragrantica's list of fragrances that contain our beloved Heli.
Everything in our Revival line contains Helichrysum, but we suffused a higher percentage into our Renewal Night Cream so your skin gets a mega-dose of its potent restorative power each night. Also, our Essential Mist is infused with even more of its intoxicating scent—yet another reason we like to carry our mist everywhere! We think that what entices people most about the heli scent is how incredibly soothing, peaceful, and reconnecting it is for your nervous system and emotions.
SOME HELICHRYSUM BENEFITS
Proven skin regenerating power: reduces the look of fine lines, age spots, hyper-pigmentation, scarring, burns, eczema, rosacea, broken veins, varicose veins, allergic reactions, stretch marks, and more.

Anti-inflammatory action makes it unbelievably effective for fading bruises, reducing swelling and restoring damaged tissue from scars, etc. You'll truly be blown away by the skin effects.

Used for ages in aromatherapeutic treatment—soothes deep emotional stress and can diffuse anger and destructive feelings.

Repairs skin damage caused by by eczema and psoriasis.

Reduces inflammation, promotes healing of wounds and burns, stimulates digestion, boosts the immune system, and is thought of as a tonic for both body and mind.
This is part of an ongoing series that will highlight the range of clean, ethically sourced ingredients we use in our products. Tell us what you'd like to learn more about!